Products
Folding type aluminum plate damping kneepad

Model: AFT-HX010
Description:
This Pair of Kneepad support is ideal for Riding, mountain climbing, football, basketball, badminton, tennis, track and field and many other sports
1. Product name: Knee Pads
2. Material: Neoprene, Nylon
3. Feature: SBR nylon OK cloth alloy aluminum plate
4. Size/Logo: Customized
5. Sample: Available
6. Thigh: 38cm-52cm

Function:
Knee support relieves pressure and reduces stress on the knee-joint during intense exercise and heavy usage; effectively relieves acute & chronic knee pain from arthritis, strains, sprains, and fatigue; ideal for post-surgery recovery or preventing sports injuries.
It ensures the knee cap remains in its proper position, and distributes stress,lowering the risk of re-injury by guiding the knee cap into proper motion.
Knee pad can be attached to almost any exterior point, preventing slippage, and accommodating a broad range of users with different needs.
Also,it offers additional protection and improved blood circulation to the muscles and tendons even as internal perforations draw away excess perspiration from the skin for a more comfortable experience.
Knee support brace is comfortable to wear discretely beneath clothing on either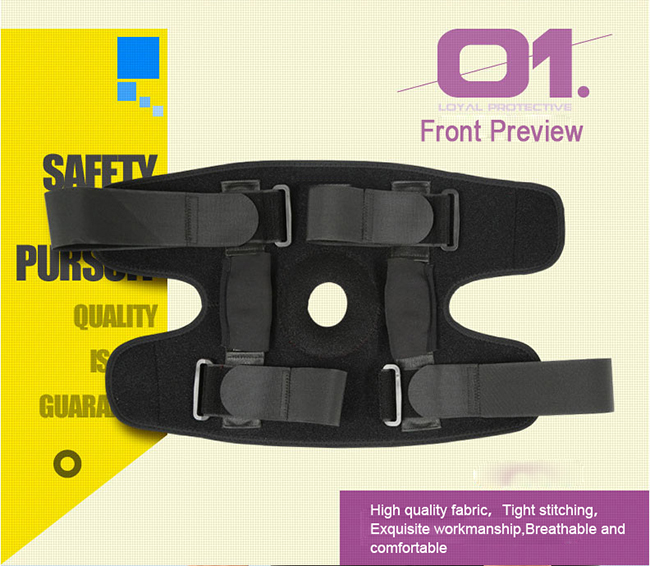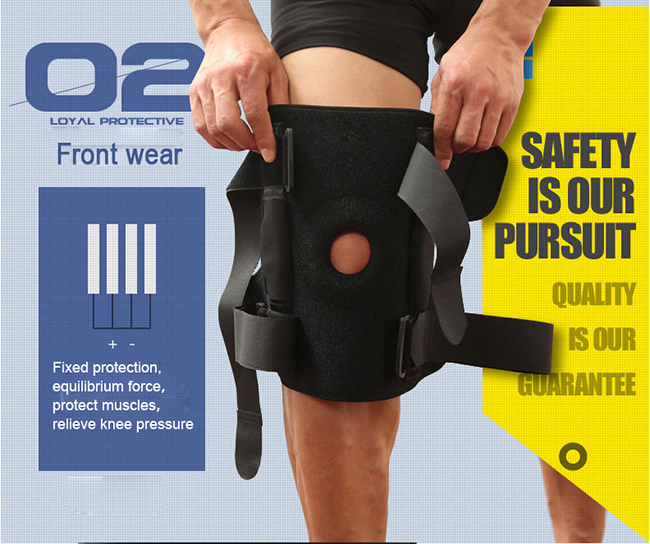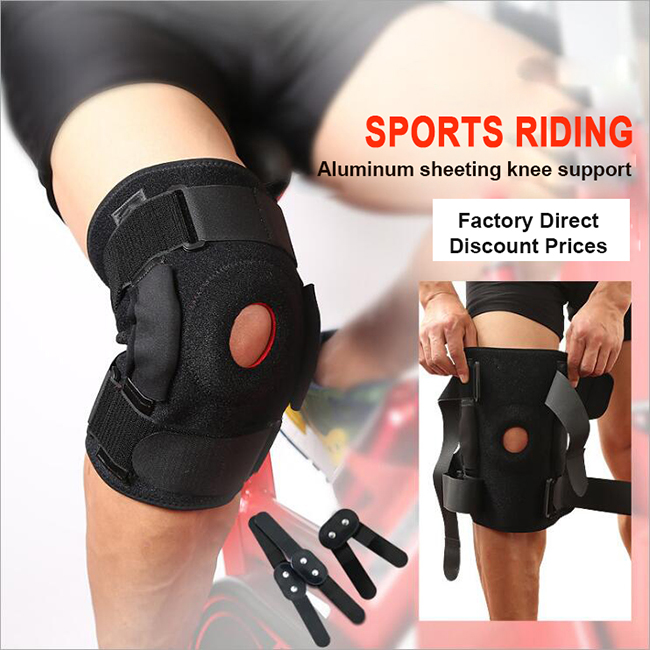 Next Product:none
If this product is not what you want, we can be customized according to your needs, please send us your order to Email:
sales@aofit-healthcare.com
, or
click here
to post your buying lead.
Folding type aluminum plate damping kneepad Manufacturer,Supplier&Factory
search on:
Google
,
Yahoo
,
Msn